Mexico Hidden Beach, a secret place inside a volcanic crater

Published:2021-10-25 21:00:00
By: Nohea
Intriguing, unique, breathtaking...Hidden Beach is one of the most impressive beaches in the world! It forms part of the Marieta Islands, a few miles off the Riviera Nayarit, in Mexico, and its peculiarity, as the name itself suggests, is certainly its unusual "hidden" position. Born inside a volcanic crater, it can only be reached by sea, through an 8-meter long tunnel. The trip takes around 45 minutes, with the last stretch only accessible by swimming.
How was Hidden Beach born?
It seems that at the origin of the birth of this wonderful there is the accidental explosion of a bomb. The Marieta Islands were formed due to an intense volcanic activity and being uninhabited they were initially used, at the beginning of the 20th century, by the Mexican army for military exercises.
Today Hidden Beach is part of the Marieta Islands National Park and has become a protected heritage site, especially thanks to a French scientist, Jacques Cousteau, who fought for the protection of the territory, in the early 1960s.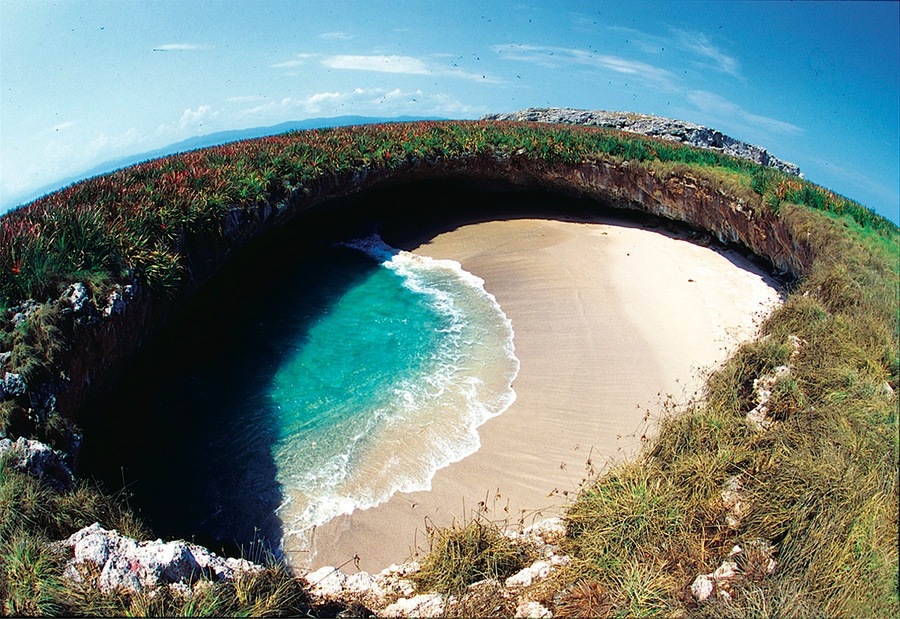 How did it become so famous?
Hidden Beach became so popular after some pictures were posted on the web and became viral. Indeed, without the help of the internet and social networks this beach would still be hidden today.
Also known as "Playa del Amor", it is a real paradise on earth, surrounded by white sand and the wonderful crystal clear waters of the Pacific Ocean.
The beach, compared to the remaining Marieta islands, is more secluded. It is also home to a huge variety of fishes, including more than a hundred different species.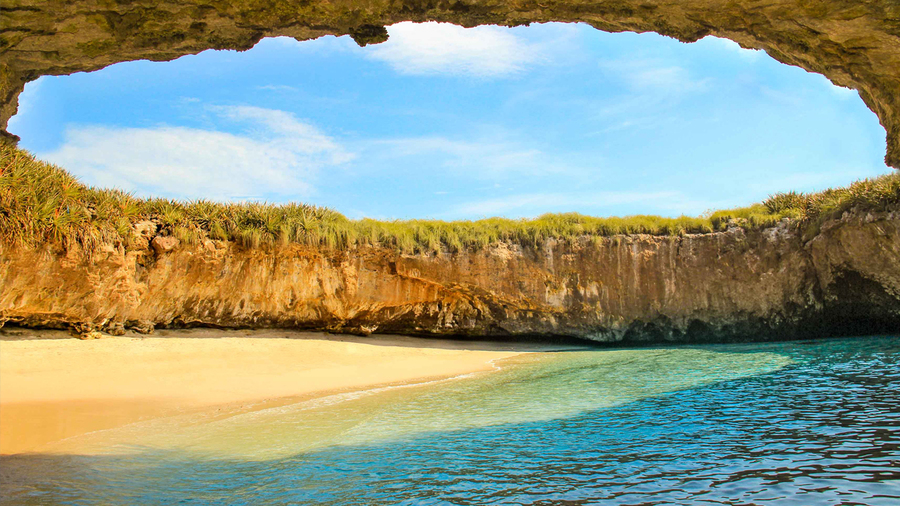 This unique place is probably the eighth wonder of the world, a destination to visit at least once in your life. What are you waiting for? Pack your bags because Hidden Beach is waiting for you!