Playa la Tejita: paradise in contact with nature

Published:2022-04-15 18:33:04
By: Nohea
Today we are located next to the Special Natural Reserve of Montaña Roja, in the south of the island of Tenerife, at Playa La Tejita. This very quiet beach is the ideal place to get in contact with nature. One kilometre long, with various paths leading directly to the beach, you can enjoy a magnificent view of Montaña Roja, an ancient volcanic crater with a reddish colour. A breathtaking view!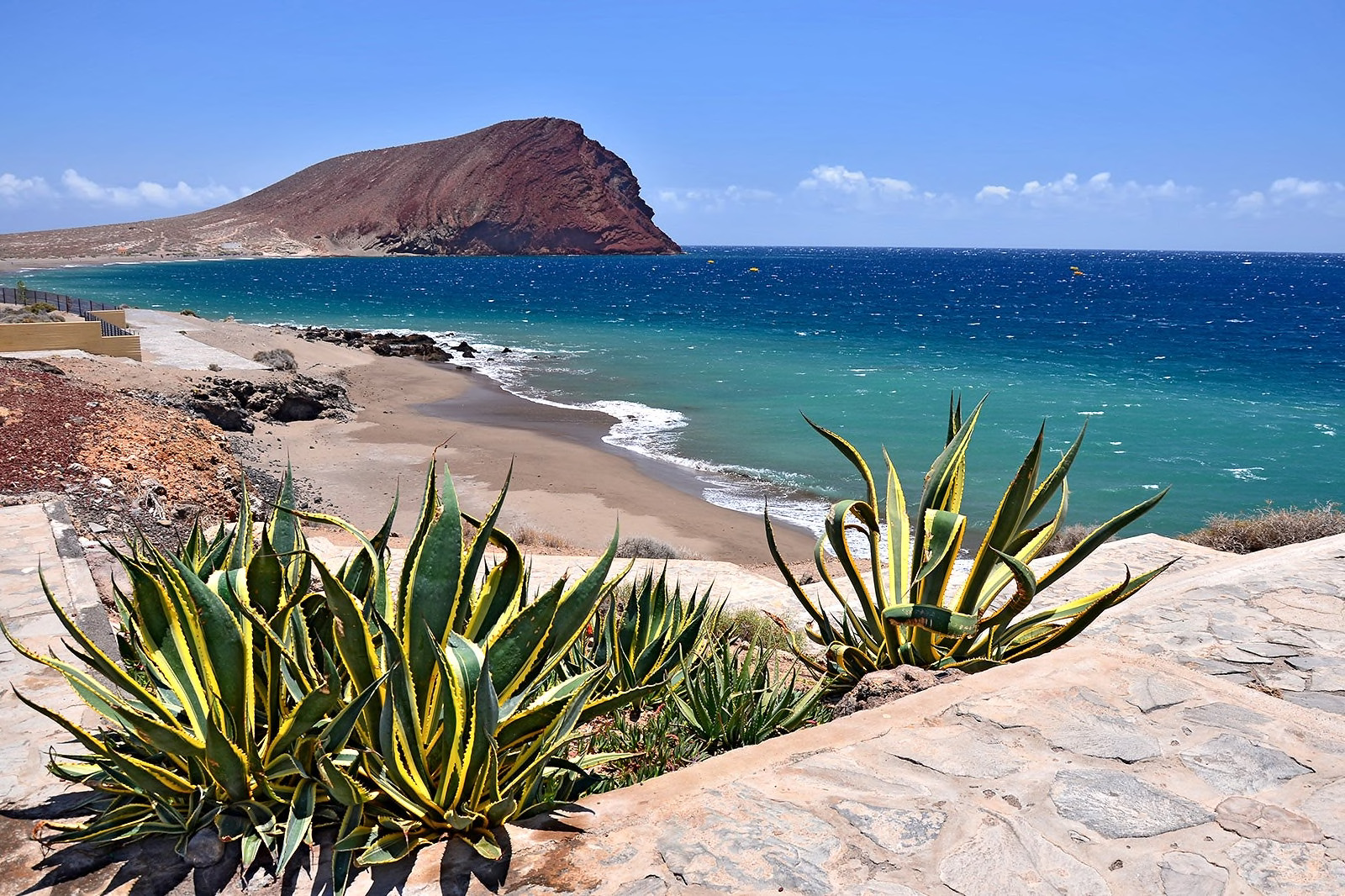 The area is classified as a protected natural area, so it will only be reachable on foot within a path of five minutes.
It is an uncontaminated and isolated beach, characterized by a wide strip of golden sand that ends on a bay, a favourite destination for nudists. The water is crystal clear and when the sea is quiet you can immerse yourself in the shade of the mountain for a moment of relaxation. Although the area is often windy, the temperature is always mild and pleasant.
Although it is a windy area, the weather is very similar to the rest of the island, so good temperatures are guaranteed.