Sicily and breathtaking views: Cala Rossa in Favignana

Published:2022-03-30 15:41:10
By: Nohea
Just off the coast of Trapani, we discover Favignana, one of the most beautiful islands of the Mediterranean Sea. It is part of the Egadi archipelago, one of those that evoke enchanting atmospheres where the blinding white of the limestone coast contrasts with the intense turquoise of the sea.
Between nature and the sea, we discover Cala Rossa, one of its most attractive beaches and recognized as one of the most beautiful beaches in Italy.
It is thought that its name derives from a battle between the Romans and Carthaginians that took place in 241 B.C. right on the Sicilian beach and that the waters of the sea were bloody.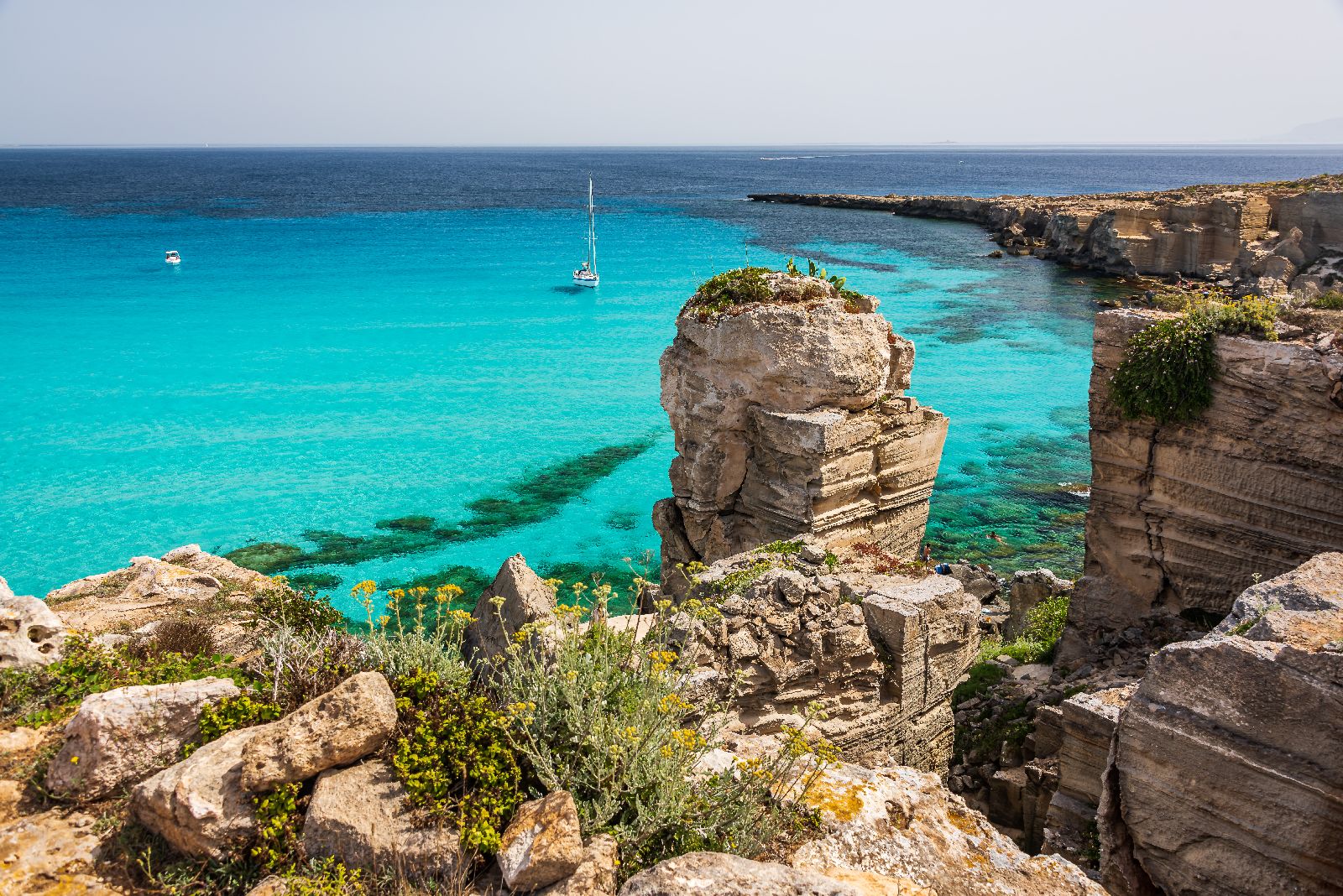 Cala Rossa is a cove located in suggestive tuff quarries where the crystal clear sea is surrounded by cliffs and from which you can admire the view. Among the inlets created by the rocks also comes to life a small beach formed recently with the contribution of sand currents.
The crystal clear water provides a spectacular backdrop for snorkelers to explore.
To reach Cala Rossa, you can do it by sea or by car and then along a dirt path of about 10 minutes walk.